Tejua Howlson is an original character by PrinceBalto.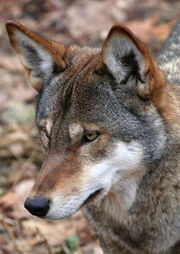 About her
Tejua is the main protagonist of an original furry story that PrinceBalto is working on, entitled The Furry West. She is a beautiful female wolf/coyote hybrid and a cowgirl in the local town. Her love interest is a handsome Red fox cowboy named Jason O'Connell.
Trivia
She is named for a secondary character on the 90's cartoon Wild West: The Cowboys of Moo Mesa.